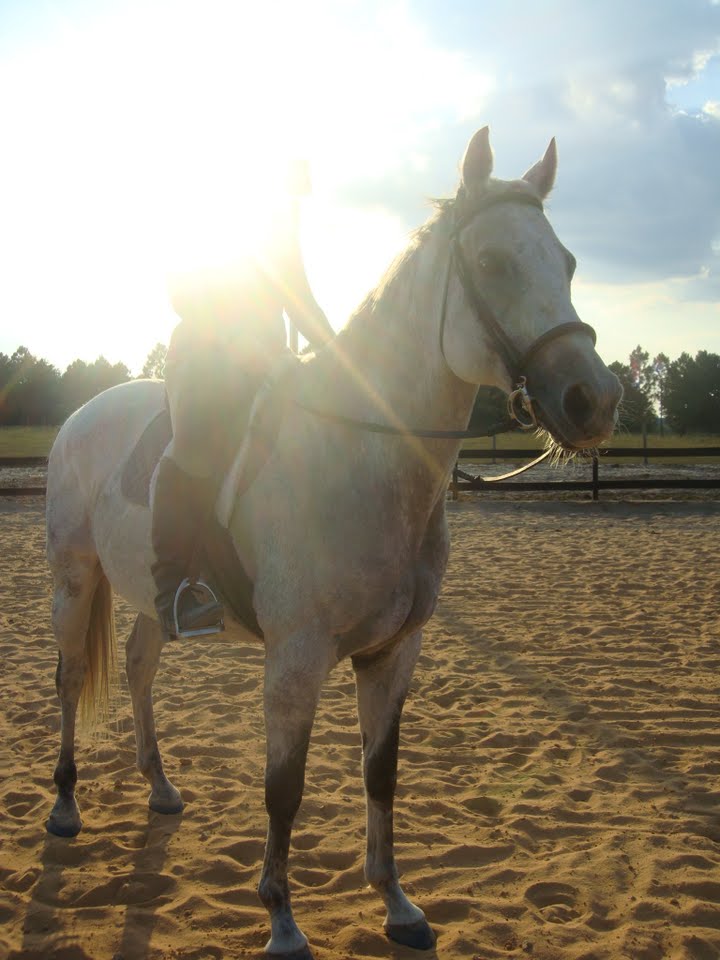 Frosty was left at the ranch when his owners couldn't stay in the country and couldn't afford to ship him overseas.
One of the girls at the ranch really loved him and her parents surprised her by buying him for her.
He now enjoys life at their home on 5 acres and is truly spoilt!
He continues to help his new owner learn to jump.