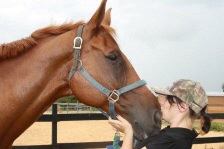 Dreamcatchers Thursday trail riding club
Every Thursday 10-12 noon $35 per person
Reservations required to ensure a space!
weight limit 240lbs
Enjoy a relaxing trail ride and time to enjoy and bond with your horse. Get to groom, tack, bathe/wash off and spend time just loving on your horse.  A great way to enjoy a stress free morning.
Must have minimum of 2 lessons at Dreamcatcher to join. Call ahead to schedule. Over 18 years only.
Don't forget to call to reserve your space!
Alison 407-702-8332 or Loran 352-398-5491