DreamCatcher – Bob Evans Community Fundraiser
Bob Evans will donate 15% of sales
to DreamCatcher Horse Ranch and Rescue Center.
All you need to do to help,
is present the flyer below when you dine at the Clermont Bob Evans
on Saturday, September 22, 2012 from 8am to 9pm.
Bob Evans is located at 2951 South Highway 27 in Clermont.
You can print the image below or click here to print a pdf version of the flyer.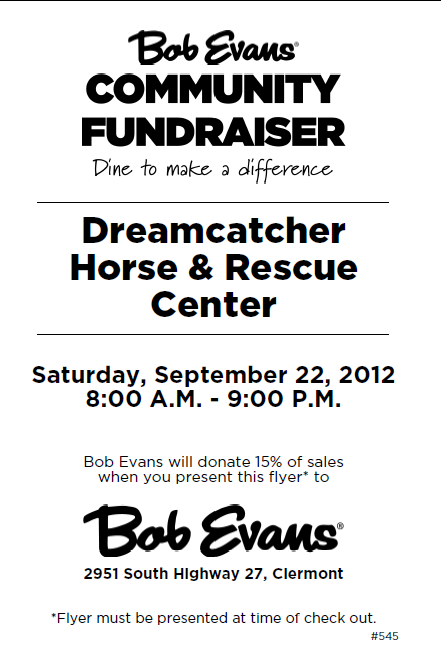 If you have any questions, please don't hesitate to contact us.