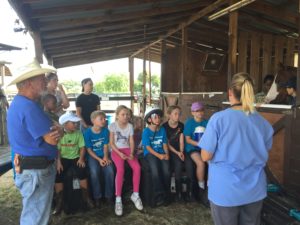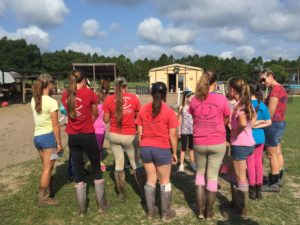 DreamCatcher Ranch Summer Camps 2017
Mixed Ability Camps – (ages 5-15yrs) –( Beginners thru intermediate)
June 12-16th
June 26-30
July 10-14
July 31-Aug 4th
Time is from 9am – 2pm every day – cost is $275.00 for the week. After care available for $5 per hour.
Junior Buckeroos Camps (Ages 2-5 years)
Wed thru Friday
June 19-21
July 17-20
Time is from 9am – 11 am – cost is $100 for Wed – Friday – Parent or Guardian must stay.
DreamChasers Intermediate/Advanced  Riders Camp –(ages 10 up)
$300 per camper
Mon thru Friday   9am-4pm
July 24-28th
 Riders attending this camp must be able to groom and tack a horse and ride competently at walk & trot.
Lunch and refreshments are provided but you can supply packed lunch if preferred.
Our summer camps are a fun experience for all ages and abilities!
Children from age 5 upwards welcome.
Safety around a horse, approach, halter, lead and cross tie
Grooming, bathing and braiding
Horse anatomy, parts of a horse, horse breeds and lots of educational activities
Riding lessons daily -tailored according to individual child's needs
Swimming in our sparkling pool!
Arts and crafts, paint a horse competition
Field trips to local veterinarian office and a local feed/tack store.*subject to availability/ change
Everyone gets to do a trail ride and bareback riding
Pizza Party at end of camp and presentation show for Parents to watch.
Follow us on Facebook! www.Facebook.com/DreamCatcherHorses
To make a reservation call/text Loran 407-702-8332 or Email DcHorses1@gmail.com  website www.Dreamcatcherhorses.com