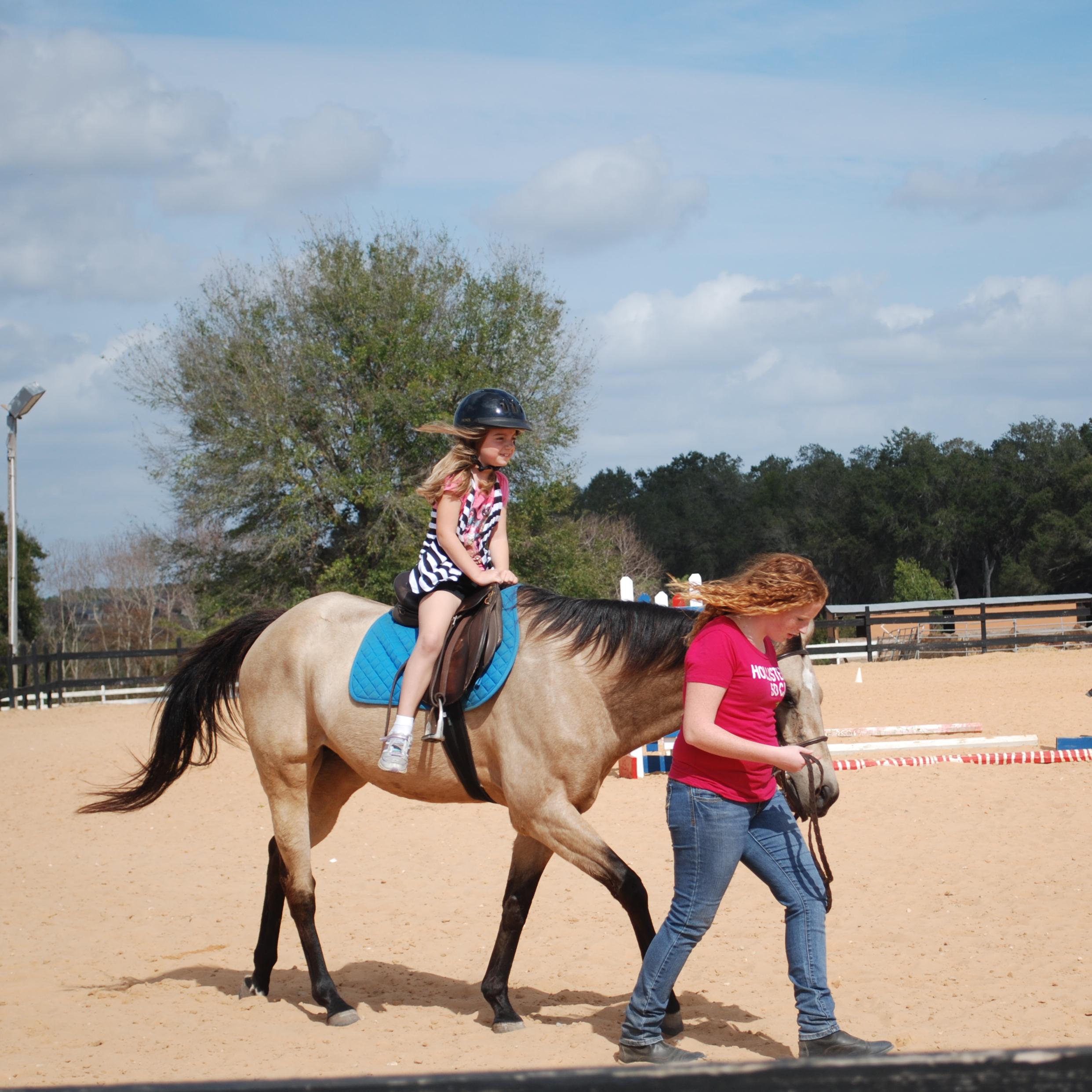 PONY/HORSE RIDES -We offer Pony/Horse rides for all ages – we have miniature horses and small ponies for the little ones and large quiet, safe horses for any age including the Grandparents! The ride is 4 times around our huge  arena and lasts approx. 10 minutes each – cost $10 per person.  You are welcome to take as many photos as you wish and we have some nice seating areas for your comfort while you are waiting.
All rides are hand led. You can add on and pay for extra laps if you wish.
Why not add on a Barn Tour, meet our rescue horses and hear their stories for an extra $5 per person to make a special memory at the Barn.  We encourage you to bring apples/ carrots to feed the horses on the tours. What a great way for the family to come and have fun with the horses!
Grooming Sessions – For more hands on time why not add on a grooming session for your children? Its just $10 per horse/pony for a 20 minute grooming session before the pony ride.
Mini Riding lessons for under 5 years –for the little ones we offer a 40 min lesson which includes learning safety around the horse, grooming, tacking and 15 mins riding lesson on the horse. This is a great option for parents with children who want to introduce the children to horses but feel they are not quite ready for full lessons yet.  Cost is $25 per child.
As we staff mainly with volunteers, appointments are recommended to avoid disappointment.
Contact us with Questions or for More Information