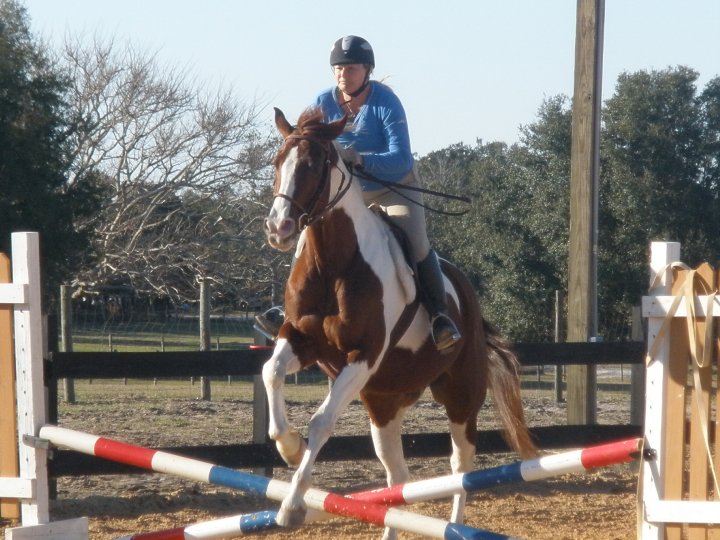 Sonny is a 10 year old registered  paint who has come through an amazing transformation-from being an abused nervous wreck to a relaxed and happy show/pleasure horse!
He belongs to the barn owner, Alison and really was the incentive behind starting the rescue due to the incredible journey Alison has had with this horse.  They truly have a very special bond!
Watch out for there future achievements together.  They are currently learning to jump together and can be seen at the local hunter/jumper circuits at Sumter Equestrian Center and Horse Shows in the Park in Weirsdale.