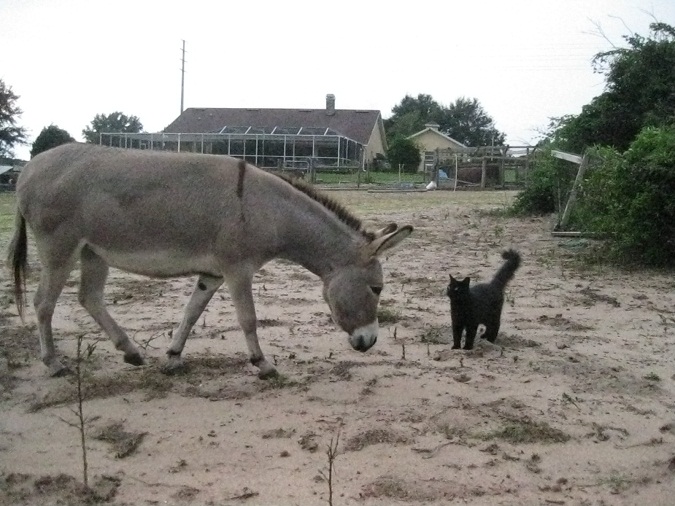 Yes we know Jenny is a donkey, but she thinks she is a horse!
She is very sweet and has gorgeous coloring.  Her best friend is Buttercup and she calls for her whenever she is out of her sight.
Jenny likes to chase dogs and cats too!  She's quite a character!
Jenny is available for sponsorship.