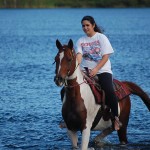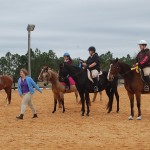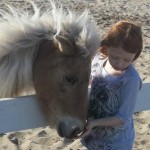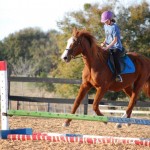 DreamCatcher Summer camp provides…
A program for children, five to sixteen years old, where children and teenagers learn all about horses NOT YOUR ORDINARY CAMP! As a 501©3 Horse Rescue we will also teach Campers all about how and why we get the Rescue Horses in, how we rehabilitate them, and the responsibility of Horse Ownership and finding forever homes for the horses
Safety, Care, and Hands on Experience with Horses for all Ages and Levels from Beginners thru Advanced
In the morning, Campers will ride in a group lesson environment where they learn and practice basic to advanced riding skills in the discipline of their choice.
Riding instruction in English, Western, Jumping, Obstacle Challenge and Trail Riding (children may choose any  and/or all riding discipline's)
Maximum ratio of 2 campers to 1 Counselor when mounted
All activities are Horse Related.
Classes include Grooming, Saddling, Bridling, Bathing, Horse Anatomy, Vet Care, Nutritional Care, Horse Colors and Breeds, Individual instruction time with Trainers, Bareback Riding, and other General Knowledge.
Fun & Games – and even Swimming to cool off in our beautiful pool before lunch!
Campers all get to go on a Trail Ride
Fun Horse related Art and Crafts
Fun show and presentation for parent/family members to attend at end of each camp session to show what students have learned!
If you are looking for an Exciting, Fun Filled yet Educational Summer Horse Camp – then look no further!
Book early to guarantee a space!
To reserve a space, send the following completed forms…