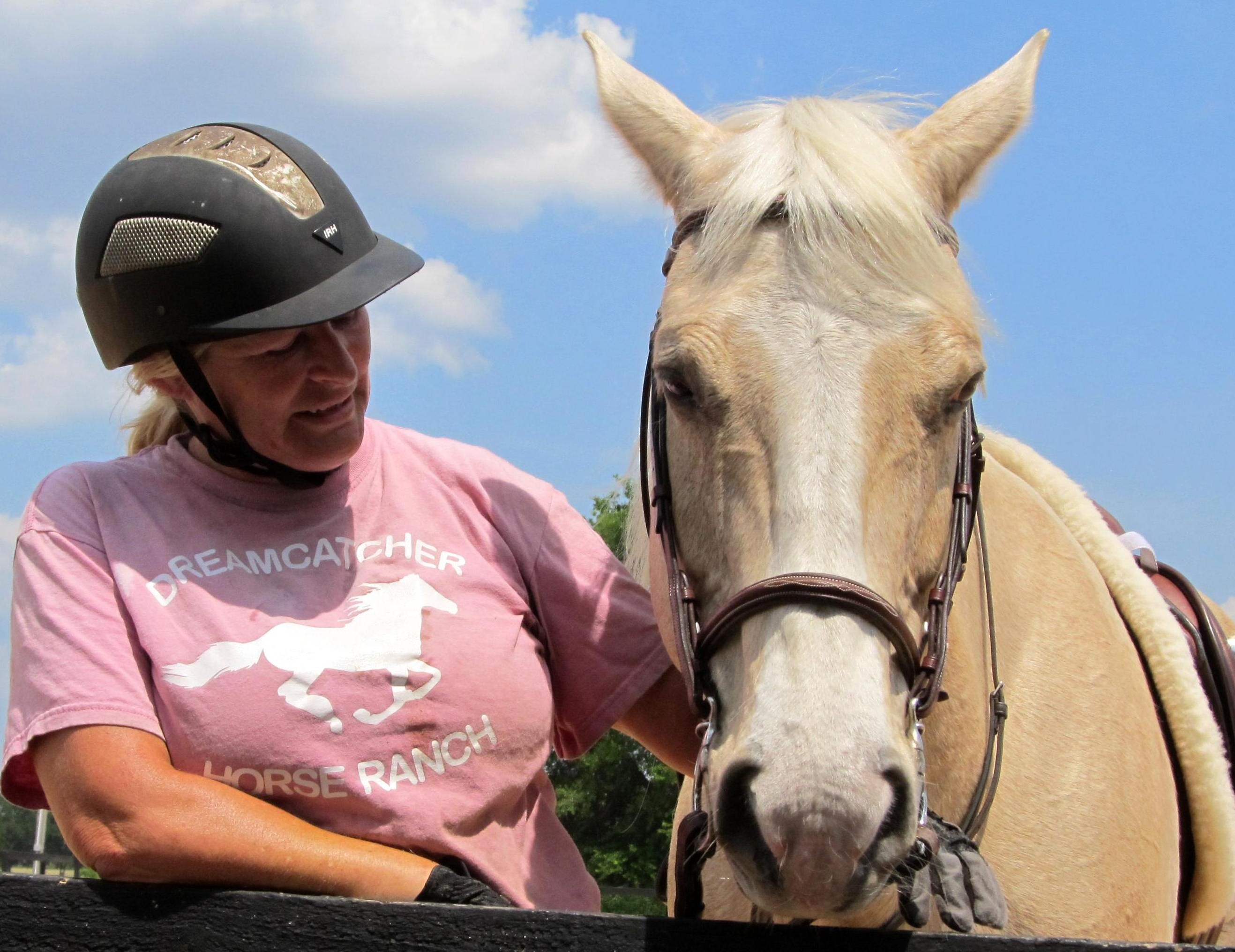 DreamCatcher Horse Ranch and Rescue Center is a small but selective facility, nestled in the hills just outside of Clermont. We offer quality horse boarding, horse riding by the hour, trail riding, leasing, lessons, horse and pony kids club monthly, pony parties, summer camps and much, much more! All ages and levels welcome. We have a very relaxed and fun atmosphere at the ranch and you can learn at your own pace!
Why not bring the family for a nice morning or afternoon out in the country – enjoy a barn tour and horse/pony rides for the kids, bring lunch – we have a picnic area for your use. You will always get a friendly, warm welcome – you won't want to leave! As we staff with volunteers please call ahead to make a reservation and avoid disappointment.
We are situated on a dirt road with orange groves, lakes and trails for you to enjoy right outside our property. We have 10 acres of pasture for the horses and a 200 x 120 ft lighted arena with jumping and dressage facilities.
Our Mission is to help prevent cruelty and neglect to horses by rescuing and rehabilitating, then adopting, retiring or retraining, abused, unwanted and/or starving horses. We provide horses a last chance before being euthanized.
We will retrieve neglected horses from horse-farm donations, Animal Services,the Humane Society, and owner give up.
It is our intention to encourage people to donate horses they cannot care for to our organization.  
To accomplish this goal, we have to collect donations and funding to purchase, feed and care for the horses. 
We also aim to provide a forever home / sanctuary for a small number of suitable  horses that we rehabilitate and retrain into our riding program to help us raise funds to continue our mission.
For more information or directions to the ranch, visit our
Contact Us
page.